Welcome to First Line Fridays! The day we grab the book closest to us and share the first line. Join the fun and discover your next read!
The journey into my TBR pile continues this week with a story from Jody Hedlund. Isn't this is a beautiful cover!?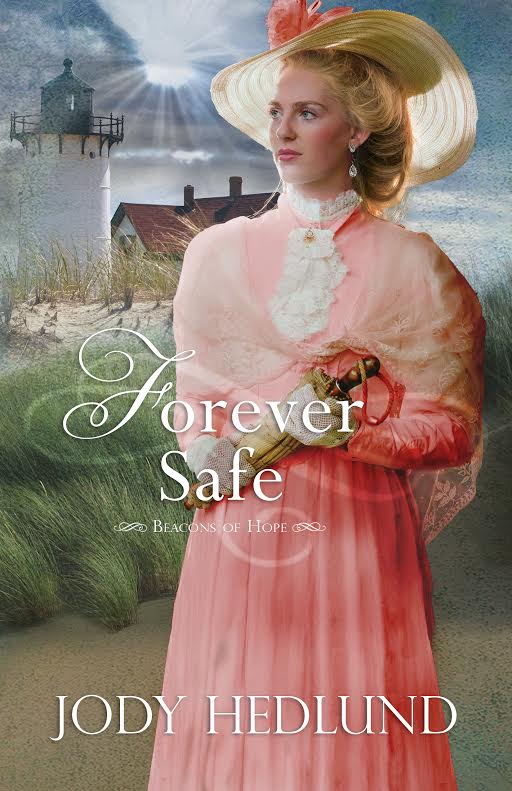 Here is the first line:
May, 1786

New York City

"I still can't believe that in less than six weeks I'll become Mrs. Nathaniel Winthrop III."
Race Point, Massachusetts, 1876
Will she ever be able to stop running, even when she believes she's finally safe?
Heiress to a vast fortune, Victoria Cole has everything she wants, including the perfect fiancé. Having left two other men at the altar, Victoria is sure that now she's found her true love and will finally live happily ever after. As her wedding draws near, however, Victoria's life is threatened. To keep her safe, Victoria's father hires a bodyguard.
Tom Cushman's number one priority is protecting his clients, which means no personal entanglements. But he's never guarded someone as beautiful and winsome as Victoria. After a near-kidnapping, the wedding is cancelled, and Tom hides Victoria at Cape Cod's Race Point Lighthouse until her attacker can be found. Appointed as assistant light keeper with Victoria posing as his wife, Tom believes the isolation of the lighthouse will keep her safe.
As Victoria struggles to live without familiar luxuries, her heart betrays her with growing feelings for her protector. Determined to help Tom stop fleeing from his haunted past, can the runaway bride learn to face her own fears? With the attacker closing in, will both of them ever be able to stop running and find the safety they long for?
Click HERE to follow my blog and make sure you don't miss out on any of my upcoming reviews and other fun posts!
Are you a Kathleen's Readers' Club member? It's free (of course) and KRC members receive exclusive content, are eligible for exclusive seasonal book giveaways, and more! Join Today!
NOW IT'S YOUR TURN TO GRAB THE BOOK NEAREST YOU AND LEAVE A COMMENT WITH THE FIRST (OR YOUR FAVORITE) LINE!
Then head over to Hoarding Books to see who else is participating: