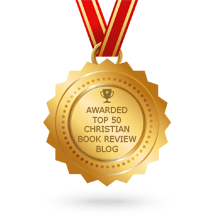 About:
Below you will find links to book reviews which I have posted on my blog. You may find additional short reviews and/or ratings of other books I have read by visiting my Goodreads account. Kathleen's Readers' Club members also receive EXCLUSIVE book reviews in my quarterly newsletters, so be sure to sign up!
If have written a book you would like me to review, please scroll to the bottom for guidelines.
Reviews:
Walls for the Wind by Alethea Williams
The Thorn Bearer by Pepper D. Basham
The Thorn Keeper by Pepper D. Basham
A Heartwarming Thanksgiving – a collection of 13 short stories by Amy Vastine, Liz Flaherty, Leigh Riker, Jennifer Snow, Sophia Sasson, Tara Taylor Quinn, Melinda Curtis, Karen Rock, & more.
From a Distance by Tamera Alexander
The Thorn Healer by Pepper D. Basham
The Scarlet Coat by Angela K. Couch
A Lady In Disguise by Sandra Byrd
Long Time Gone by Mary Connealy
The Patriot and the Loyalist by Angela K. Couch
Heart on the Line by Karen Witemeyer
Made For A Purpose by Kristie Wilde (Mama's Storytime)
Twist of Faith by Pepper D. Basham
Love at First Laugh – Eight Romantic Novellas Filled with Love, Laughter, and Happily Ever After by Krista Phillips, Pepper Basham, Christina Coryell, Heather Gray, Elizabeth Maddrey, Jessica Patch, Laurie Tomlinson, & Marion Ueckermann
Turtles in the Road by Rhonda Rhea & Kaley Rhea
A Name Unkown by Roseanna White
Under a Blackberry Moon by Serena B. Miller
Finders Keepers by Sarah Monzon
Love Held Captive by Shelley Shepard Gray
The Lady and The Lionheart by Joanne Bischoff
At Love's Bidding by Regina Jennings
For The Record by Regina Jennings
Against the Tide by Elizabeth Camden
The Improper Proposal by Davalynn Spencer
So Great a Love by Kristie Wilde (Mama's Storytime)
This Treacherous Journey by Misty M. Beller
Three Words and A Kiss by Sondra Kraak
A Sweetwater River Romance by Misty M. Beller
The Innkeeper's Daughter by Michelle Griep
---
In addition to purchasing/borrowing and reviewing books on my own, I also review books for:
DISCLAIMER
Disclosure of Material: If you see any of the above images in the body of my book review, it means that I have received a copy of that book for free for the purposes of review (although I frequently also purchase a retail copy of my favorites). NONE of these programs/organizations require me to give a positive review. The opinions I have expressed on this blog and elsewhere are 100% sincere and 100% my own. I am disclosing this in accordance with the Federal Trade Commission's CFR Title 16, Part 255: "Guides Concerning the Use of Endorsements and Testimonials in Advertising."
My promise to readers:
As a reader myself, I would never agree to give a dishonest review. I know how many books there are to read and how relatively little time we readers have to read them. I would never waste your time or betray your trust with a dishonest review.
---
My Rating System:
1 star = You must allow me to tell you how ardently I detest and loathe this book.
2 stars = I didn't hate it, but I can't honestly recommend someone else spend their time and/or money on it.
3 stars = I sincerely enjoyed it and recommend it, but there were some issues.
4 stars = I loved it, but it wasn't perfect.
5 stars = You must allow me to tell you how ardently I admire and love this book!
MY POLICY ON NEGATIVE (1-2 star) REVIEWS:
If I cannot give a book at least 3 stars, my first choice is to decline to post a full review on my blog, but I will share my feedback with the author/publisher privately. I do this for three reasons
Out of respect for the work an author has put in, regardless of my assessment of the results.
My full reviews take a good deal of my limited blogging time, thus I will never have enough time to write all the reviews I wish to and must, therefore, be choosy about those on which I spend my time.
I know readers have a limited amount of time to read reviews as well as books. Thus I choose to use my modest platform to share the books I believe are worth a reader's time.
Therefore, if I have committed to reading a book for the purpose of review yet find that I cannot give it more than two stars, I will first contact the author/publisher/book tour organization and inform them that I would prefer to decline to post my review on this blog. If they then request that I go ahead with the review anyway, I will do so with tactful honesty, giving it the one or two stars I feel it warrants and clearly explaining the problems I see.
---
Requests:
IMPORTANT UPDATE 6/29/18:  Please note that my reviewing schedule is currently booked solid through October 2018 and the rest of the year is filling up quickly. 
If you would like me to review a particular book not already listed here, please READ GUIDELINES BELOW before emailing me.
Genres I am open to reviewing:
Romance – most subgenres
Historical Fiction – most subgenres
(Limited) Fiction that is technically categorized neither as a historical nor as a romance but has a strong romantic subplot.
(Limited) Nonfiction Christian Market – BUT I am *very* picky. I will not review/promote nonfiction books which contrast with my basic theological beliefs. Please email me for details.
Genres I do not review:
IMPORTANT NOTE:  I will only review clean/sweet romance books and I dislike books with excessive profanity. Please understand that I will not review anything that I believe would be offensive to the Christian market (i.e. presenting sex outside of marriage in a positive/encouraging light). If you aren't certain whether your book qualifies, email me to discuss it.
Please include the following information in your request email:
Which market are you aiming for? (General Market or Christian Market)
What genre and/or subgenre is your book? Which shelf would I find it on in a bookstore?
What is the word count of your book?
The blurb/back cover copy for your book.
If this is your first novel- Who, besides yourself, has critiqued/edited your book? Are you accustomed to critical feedback?
If you are not indie publishing- Who is your publisher?
Do you have a time frame for when you would like the review shared (i.e. around a release date or discount promo period)?
Request Emails may be sent to:  WriteKathleenDenly at gmail dot com