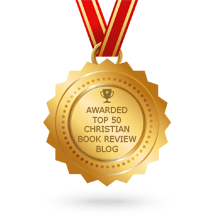 About:
Below you will find links to book reviews which I have posted on my blog. You may find additional short reviews and/or ratings of other books I have read by visiting my Goodreads account.
Kathleen's Readers' Club members also receive EXCLUSIVE book reviews in my quarterly newsletters and are eligible for exclusive giveaways, so be sure to sign up!
If have written a book you would like me to review, please click HERE for guidelines.
9-19-19 NOTE:
I have fallen woefully behind in updating this list. However, I am planning a website update soon which will make finding my reviews much more user friendly. In the meantime, you can click here to browse my latest book reviews.
OR
You can search for your favorite authors and particular titles here.
Reviews:
Walls for the Wind by Alethea Williams
The Thorn Bearer by Pepper D. Basham
The Thorn Keeper by Pepper D. Basham
A Heartwarming Thanksgiving – a collection of 13 short stories by Amy Vastine, Liz Flaherty, Leigh Riker, Jennifer Snow, Sophia Sasson, Tara Taylor Quinn, Melinda Curtis, Karen Rock, & more.
From a Distance by Tamera Alexander
The Thorn Healer by Pepper D. Basham
The Scarlet Coat by Angela K. Couch
A Lady In Disguise by Sandra Byrd
Long Time Gone by Mary Connealy
The Patriot and the Loyalist by Angela K. Couch
Heart on the Line by Karen Witemeyer
Made For A Purpose by Kristie Wilde (Mama's Storytime)
Twist of Faith by Pepper D. Basham
Love at First Laugh – Eight Romantic Novellas Filled with Love, Laughter, and Happily Ever After by Krista Phillips, Pepper Basham, Christina Coryell, Heather Gray, Elizabeth Maddrey, Jessica Patch, Laurie Tomlinson, & Marion Ueckermann
Turtles in the Road by Rhonda Rhea & Kaley Rhea
A Name Unkown by Roseanna White
Under a Blackberry Moon by Serena B. Miller
Finders Keepers by Sarah Monzon
Love Held Captive by Shelley Shepard Gray
The Lady and The Lionheart by Joanne Bischoff
At Love's Bidding by Regina Jennings
For The Record by Regina Jennings
Against the Tide by Elizabeth Camden
The Improper Proposal by Davalynn Spencer
So Great a Love by Kristie Wilde (Mama's Storytime)
This Treacherous Journey by Misty M. Beller
Three Words and A Kiss by Sondra Kraak
A Sweetwater River Romance by Misty M. Beller
The Innkeeper's Daughter by Michelle Griep
Together Forever by Jody Hedlund
This Wilderness Journey by Misty M. Beller
The Captured Bride by Michelle Griep
It's a Jungle in Here by Kristie Wilde (Mama's Storytime)
Brave Young Knight by Karen Kingsbury (Mama's Storytime)
Where the Fire Falls by Karen Barnett
Sons of Blackbird Mountain by Joanne Bischof
The Reluctant Groom by Kimberly Rose Johnson
Once Upon a Laugh: Eight Novellas filled with Laughter and Happily Ever After by Krista Phillips, Pepper Basham, Christina Coryell, Mikal Dawn, Heather Gray, Jessica Patch, Betsy St. Amant, Laurie Tomlinson
Holding the Fort by Regina Jennings
Enchanting Nicholette by Dawn Crandall
An Hour Unspent by Roseanna M. White
When You Look At Me by Pepper Basham
Catching Christmas by Terri Blackstock
My Heart Belongs in the Blue Ridge – Laurel's Dream by Pepper Basham
---
In addition to purchasing/borrowing and reviewing books on my own, I also review books for:
DISCLAIMER
Disclosure of Material: If you see any of the above images in the body of my book review, it means that I have received a copy of that book for free for the purposes of review (although I frequently also purchase a retail copy of my favorites). NONE of these programs/organizations require me to give a positive review. The opinions I have expressed on this blog and elsewhere are 100% sincere and 100% my own. I am disclosing this in accordance with the Federal Trade Commission's CFR Title 16, Part 255: "Guides Concerning the Use of Endorsements and Testimonials in Advertising."
My promise to readers:
As a reader myself, I would never agree to give a dishonest review. I know how many books there are to read and how relatively little time we readers have to read them. I would never waste your time or betray your trust with a dishonest review.
Click HERE to see My Rating System.
Click HERE to read my guidelines for Review Requests.