Welcome to First Line Fridays! The day we grab the book closest to us and share the first line. Join the fun and discover your next read!
Today I'm sharing the first line from Dusk's Darkest Shores by Carolyn Miller.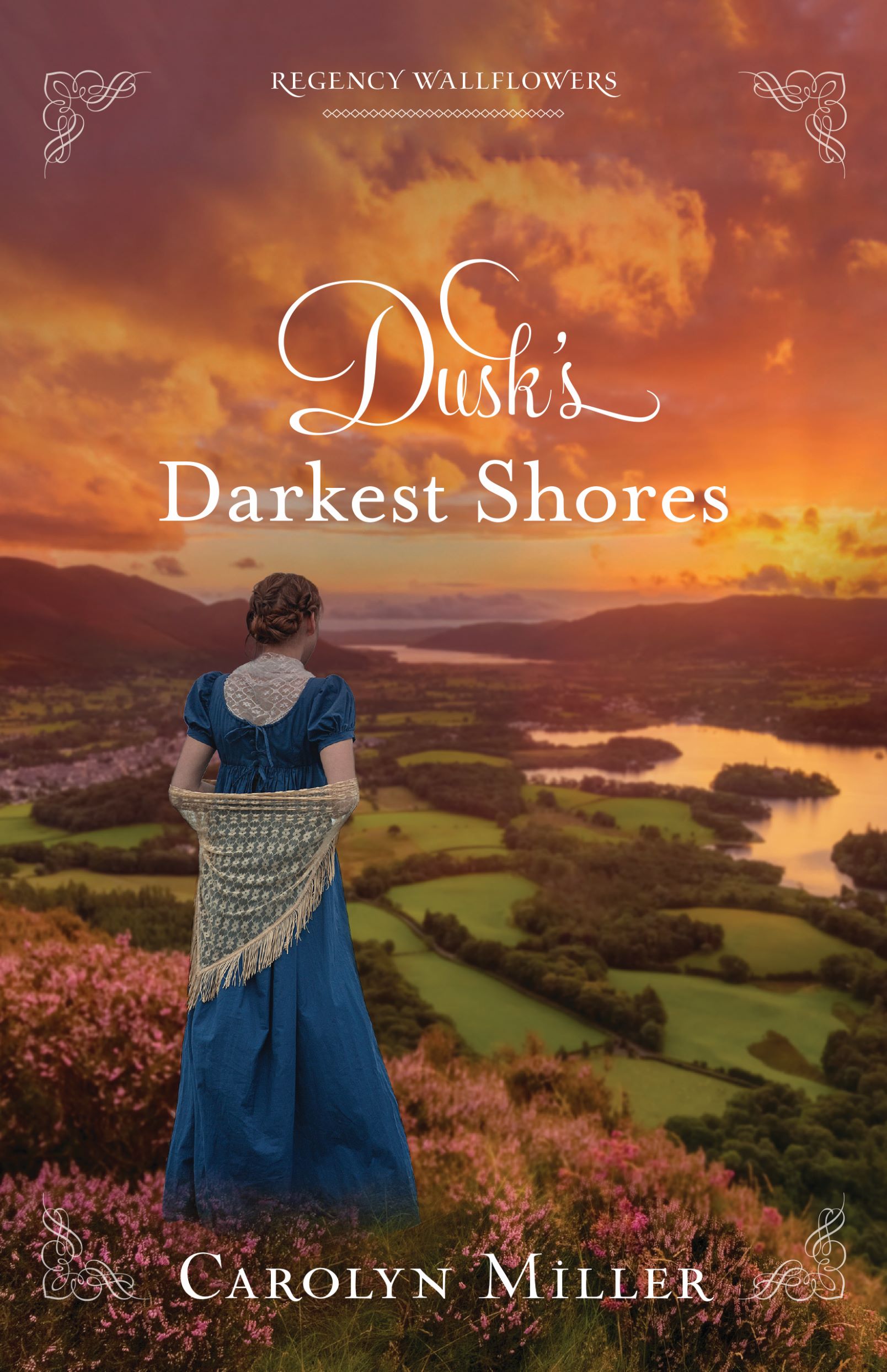 Here is the first line:
Amberley

Lake District, England

March 1811

Music and laughter swirled through the assembly room, a shiny, animated scene within a life-sized bauble.
How can a meek wallflower help a returning war hero whose dreams are plunged into darkness?
Mary Bloomfield has no illusions. Her chances for matrimony have long since passed her by. Still, her circumstances are pleasant enough, especially now that she has found purpose in assisting her father with his medical practice in England's beautiful Lake District. Even without love, it's a peaceful life.
That is until Adam Edgerton returns to the sleepy district. This decorated war hero did not arrive home to acclaim and rest, but to a new battle against the repercussions of an insidious disease. Mary's caring nature cannot stand to see someone suffer–but how can she help this man see any brightness in his future when he's plunged into melancholic darkness, his dreams laid waste by his condition?
Adam wants no charity, but he's also no coward. If this gentle woman can work hard, how can he do less? Together they struggle to find a way forward for him. Frustration and antipathy slowly develop into friendship and esteem. Then a summer storm atop a mountain peak leads to scandal–and both Mary and Adam must search the depths of their closed hearts for answers if they hope to find any future path with happiness at its end.
Best-selling author Carolyn Miller is back with a fresh series that will not only thrill readers eager for more of her work, but bring in new fans looking for beautiful writing, fascinating research, deftly woven love stories, and real faith lived out in the Regency period.
Click HERE to follow my blog and make sure you don't miss out on any of my upcoming reviews and other fun posts!
Are you a Kathleen's Readers' Club member? It's free (of course) and KRC members receive exclusive content, are eligible for exclusive seasonal book giveaways, and more! Join Today!
Now it's your turn to grab the book nearest you and leave a comment with the first (or your favorite) line!
Then head over to Hoarding Books to see who else is participating: